A TABLET SCREEN CAST RECEIVER FOR CLASSROOM WITH LOW END ANDROID DEVICES
Abstract
Salah satu aktivitas menggunakan tablet adalah presentasi. Saat ini, kebanyakan aktivitas presentasi dilakukan menggunakan adapter VGA untuk bisa tersambung dengan LCD Proyektor. Konfigurasi ini memungkin presentasi berbasis kabel. Dan ini adalah hal yang menyulitkan penggunaannya untuk perangkat tablet yang memiliki sifat mobilitas tinggi. Beruntung, sudah ada banyak vendor yang menyediakan sistem presentasi yang bersahabat dengan membuatnya menjadi nirkabel. Tapi sistem tersebut hanya mendukung perangkat tablet high end. Pada makalah ini, kami mengajukan sebuah penerima tablet screen cast untuk perangkat tablet android low end. Yang memiliki potensi untuk diimplementasikan di kelas. Dari eksperimen, kami memperoleh hasil 9 FPS dengan delay sebesar 2 detik.
DOI:
http://dx.doi.org/10.12962/j24068535.v14i2.a567
Refbacks
There are currently no refbacks.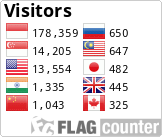 JUTI (Jurnal Ilmiah Teknologi Informasi)
by Department of Informatics, ITS is licensed under a
Creative Commons Attribution-ShareAlike 4.0 International License
. JUTI is accordance with CC BY-SA.