ANALISIS COST – BENEFIT TEKNOLOGI INFORMASI
Abstract
Pada penelitian ini akan dibahas bagaimana melakukan analisis Cost - Benefit untuk investasi di bidang Teknologi Informasi. Dengan melakukan analisis Cost Benefit ini maka akan dapat diketahui apakah sebuah investasi di bidang teknologi informasi menguntungkan ataukah merugikan perusahaan. Setelah menentukan arah investasi organisasi teknologi informasi pada level bisnis maka perlu dilakukan analisis yang lebih detil mengenai dampak finansial terhadap organisasi tersebut. Hal ini melibatkan business case accounting atau analisis cost benefit . Teknik ini digunakan untuk menentukan jenis analisis termasuk capital investment yang terjadi, yang melibatkan perhitungan financial ratio seperti Payback Period, Return On Investment (ROI), Net Present Value (NPV),Internal Rate Of Return (IRR).

Kata kunci: cost-benefit, business case accounting, teknologi informasi.
DOI:
http://dx.doi.org/10.12962/j24068535.v1i1.a93
Refbacks
There are currently no refbacks.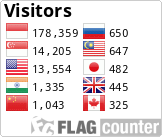 JUTI (Jurnal Ilmiah Teknologi Informasi)
by Department of Informatics, ITS is licensed under a
Creative Commons Attribution-ShareAlike 4.0 International License
. JUTI is accordance with CC BY-SA.