MEMBANGUN HUBUNGAN ANTARA METRIK CHIDAMBER DAN KEMERER DENGAN KARAKTERISTIK EFISIENSI PADA ISO/IEC 9126-2 UNTUK APLIKASI SUMBER TERBUKA
Abstract
Chidamber dan Kemerer menemukan metrik untuk mengukur kualitas sebuah perangkat lunak. Karakteristik efisiensi pada ISO/IEC 9126-2 merupakan karakteristik yang mudah diukur dengan angka. Penelitian ini bertujuan untuk mengetahui adanya hubungan antara metrik Chidamber dan Kemerer dengan ISO/IEC 9126-2. Hal ini dilakukan dengan cara melakukan pengukuran metrik Chidamber dan Kemerer dan metrik ISO/IEC 9126-2 karakteristik efisiensi pada kode sumber dari aplikasi sumber terbuka yang berbasis Java SE. Hasil pengujian menunjukkan bahwa ada kaitan erat baik berbanding lurus maupun berbanding terbalik antara metrik Chimdamber dan Kemerer dengan metrik karakteristik efisiensi pada ISO/IEC 9126-2.
DOI:
http://dx.doi.org/10.12962/j24068535.v11i1.a21
Refbacks
There are currently no refbacks.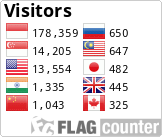 JUTI (Jurnal Ilmiah Teknologi Informasi)
by Department of Informatics, ITS is licensed under a
Creative Commons Attribution-ShareAlike 4.0 International License
. JUTI is accordance with CC BY-SA.